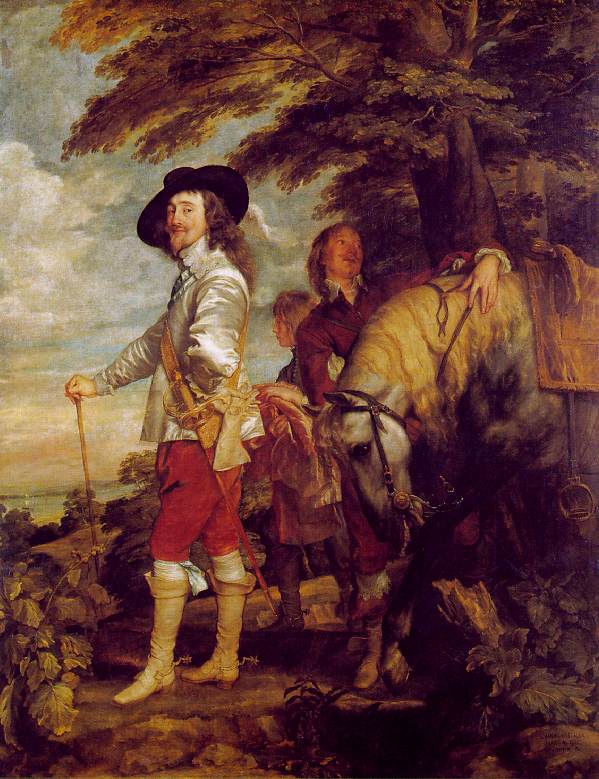 Van Dyck's Portrait of Charles I
If I had to think of one thing that prevented our War of Independence from degenerating into something like the dictatorship of the Commonwealth, I think it would have to be that our ancestors were never in a position to execute their King and were never forced to take that final, dreadful step of the revolutionary that so deeply tainted and marred the English, French and Russian Revolutions.  We could dismiss George III–we did not need to eliminate him.  In simply detaching ourselves from the monarchy, our rebellion remained identified with what our ancestors were fighting to preserve rather than institutions we were seeking to overthrow and destroy–though we were, of course, seeking to throw out the monarchy and its ministers–and so retained a basic sanity, a sense of limits and a respect for law that the Commonwealth, the Assembly and the Bolsheviks either never had or were unable to acquire after the shedding of royal blood.  It is interesting to note that Charles I was canonised by the Church of England after the Restoration for his refusal to reject the episcopacy, and Tsar-Martyr Nikolai is now venerated as a saint along with his family, the Holy Royal Martyrs, for their witness to the Faith at the time of their brutal execution by the Bolsheviks. 
This idea of a martyr-king typically strikes low church folks as obscene and tends to offend the more liberally inclined, even among the Orthodox, but it is something that all hierarchical churches seem to be able to understand and accept (the Catholics have St. Louis and pre-Conquest England had Edward the Confessor) in the conviction that the title Defensor Fidei or its equivalent means just what it says and is not a piece of grandiloquent fluff.  The martyr-king is the highest realisation of the role of Defensor Fidei, which makes his murderers by implication just about the epitome of apostasy and infidelity.